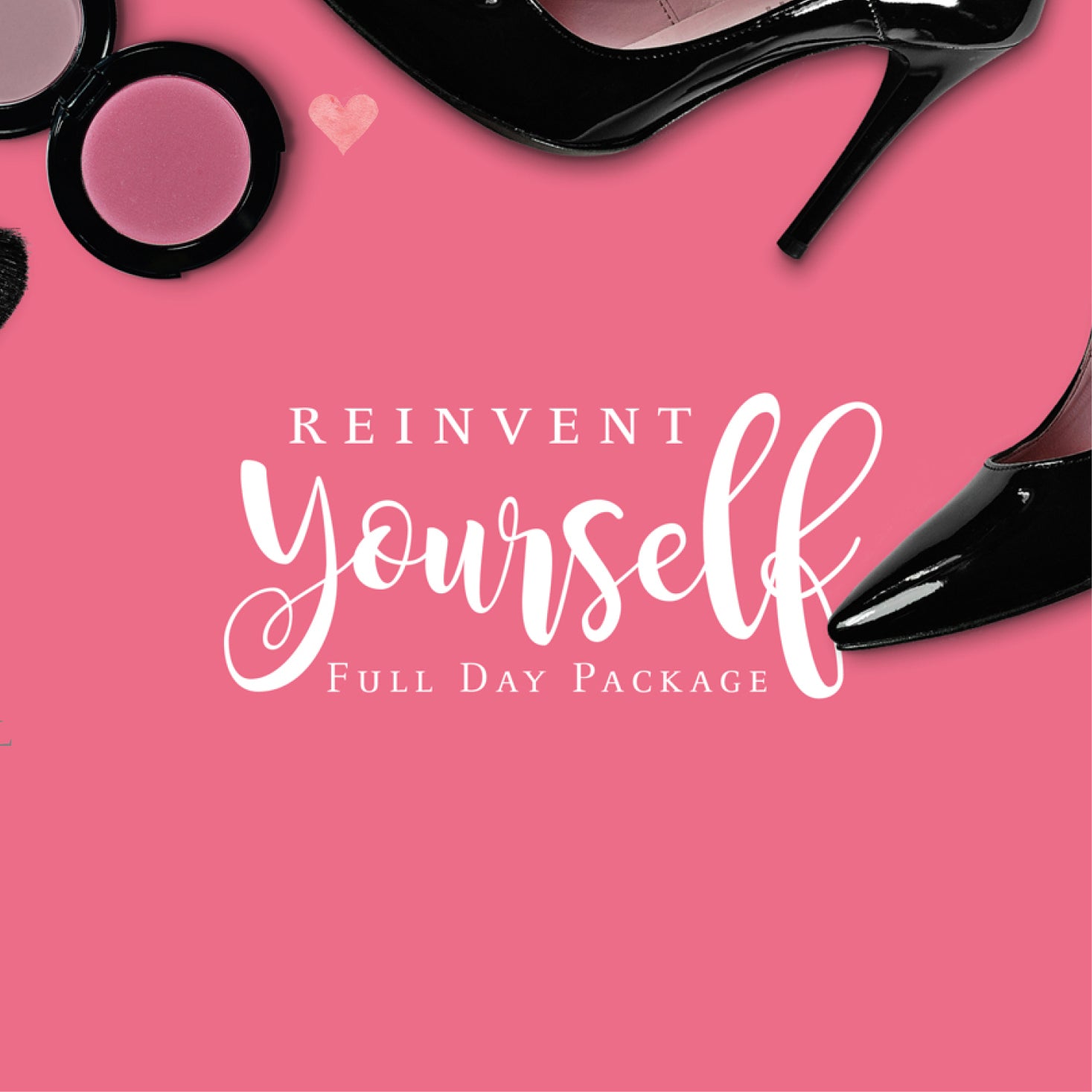 Reinvent Yourself Makeover Girl
Reinvent Yourself
Re-Invent Yourself

The ultimate transformation service. Hire your very own image consultant for the day.  The day includes a full makeover including a makeup tutorial,  hair & skin tone analysis for your perfect wig style & colour.  Body shape analysis & Image Styling.  After lunch you can then choose either a half day shopping to put into practice what you have learnt or an image styling & photography session.  The day is usually a minimum of six hours.  You also receive your own portfolio with personalised makeup instructions, skin care regime,  body shape analysis & garment shopping guide and a personal hair colour/style guide.  
Enjoy the day in a relaxed atmosphered beginning with an hour long consultation.  Choose whichever service (s) you feel are the most useful for you whether its 
Make-up Tutorial.
Colour Analysis.
Hair & Wig styling and fitting.
Wardrobe Analysis.
Image & Body Shape Analysis
Personal Shopping & Confidence 
Deportment
 Lunch is included in the cost whether it is at the Studio or out and about shopping! Choose to go shopping in the afternoon with me as your personal shopper or stay relaxed in the studio for a makeup and photography session.  The choice is entirely yours. 
Whatever you choose, my aim is to help you to develop your own personal style and increase your confidence.  
So what are you waiting for Re-Invent Yourself!
min 6 hours.
If you wish to book the "Re-Invent Yourself" Package please do not hesitate to contact me.  Payment can be made in full online after booking or by leaving a 20% deposit.  Your deposit is fully refundable should you have to cancel.  The cancellation period is a minimum of 48 hours.